GIGGLEBEATS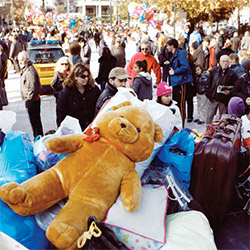 Becca Gill wrote only one review for Gigglebeats this year, choosing a PBH Free Fringe Show at Cabaret Voltaire. Fringe Pig is always somewhat suspicious of these one-off reviewers as their solo offerings are usually acts of arrant vandalism or unmitigated praise for a mate. And we're not saying that's what this is, but it IS a review of unmitigated praise, from someone with no track record reviewing anything else, ever, since time began.

It's difficult, therefore, to grade Becca Gill as a reviewer. Perhaps she did start out with the intention of reviewing lots of things, but got run over by a bus on North Bridge. Perhaps she was attacked by seagulls outside the bus terminus. In which case we can only express our sorrow. But then, as this review is dated August 22nd, Becca Gill started reviewing just as the Fringe was wiping its tears away and putting its undistributed flyers into the recycling bin. We'd like to run an independent steward's enquiry into Becca Gill and the mystery of the one review, but until we can command those sort of resources we'll just have to give her a single pig point and advise the public to be wary.

In the meantime, let Becca Gill, and her memory, and her one gushing review, stand – like the Tomb of the Unknown Soldier – as a monument to the catastrophic folly we commit when we trust in reviews without regard to who wrote them.

Business Leopard

Filed Under: 1 Star, Business Leopard, Gigglebeats
Tagged with , 1 stars, Business Leopard, Gigglebeats.