Reviewed by
Billy Coconuts
. Review filed on Thursday, July 17th, 2014.
BROADWAY BABY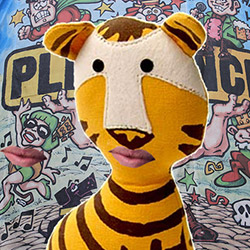 Eleri Boyesen achieves that rare thing in unpaid reviewing: leaving the reviewer-reviewer with little to write about. Her prose is slick, natural and to the point. She explains why things are good or bad with care and a sense of proportion. In short, she makes it look rather easier than it is, and I wonder whether she'll find more rewarding employment soon.

She gives one of the most informative descriptions of Hannah Gadsby's much-admired Nakedy Nudes without over-explaining the concept, putting herself in the story or giving the jokes away. You want to see the things she recommends not because of the stars she awards them, but because her description sounds attractive and informed. She doesn't use more words than needed. She says "This show is a laugh" of Xaablargh the Conqueror's Guide to Humons and makes it sound like high and considered praise (as it should be) rather than the dismissive summary of someone who's seen five other shows the same day.

The best I can say of Boyesen – or any reviewer, really – is that she has an enviable lightness of touch. In fact you hardly know she's there.

Billy Coconuts

Filed Under: 4 Stars, Billy Coconuts, Broadway Baby
Tagged with , 4 Stars, Billy Coconuts, Broadway Baby, Hannah Gadsby, Xaablargh the Conqueror's Guide to Humons.