Reviewed by
Hoots MacUzi
. Review filed on Sunday, July 13th, 2014.
THREE WEEKS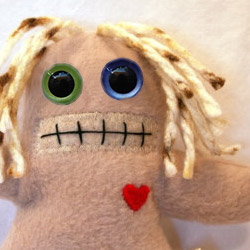 Natasha Gartside says that she 'hails' from Hampshire and studies English literature at St Andrews. She only wrote three comedy reviews in 2013, probably because she was too busy eating roast swan. I don't want to get all classist about her, I just question the use of phrases such as "nitty-gritty" and "somewhat loony" and "sashaying in and out of accents and characters" (better arguments have been made for the need to hit women, or commit genocide, than for using the word 'sashaying'.)

On the whole, it must be said, Gartside grades fairly and gives coherent (if sometimes excessively florid) reasons. But at least her grammar is impeccable, so we know what daddy is paying for.

She just needs to maintain quality control throughout her reviews and not make a dash for the end of her review like a horse in a dark tunnel. Lame lines such as "If you're hungry for a bit of Irishness, this will give you something to nibble on" makes us all want to nibble our own lips off.

Hoots MacUzi

Filed Under: 3 Stars, Hoots MacUzi, Three Weeks
Tagged with , 3 Stars, Hoots MacUzi, Three Weeks.