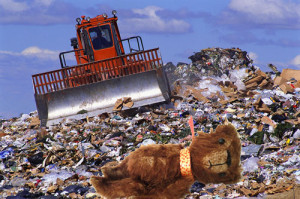 Sadly, Vince Guttering shuffled off his mortal fur in March 2015 after a long battle with alcohol. Actually it wasn't really a battle; alcohol just marched in and won. It was like Belgium in the war. So really we should say that Vince died after a long period of occupation by the Forces of Alcohol.
Anyway, you probably remember Vince Guttering. He installed unblockable guttering systems throughout the 1990s and early noughties.
Every autumn his TV ad would tell us: "When the leaves start fluttering, you need Vince Guttering!" remember that? No? Born Vincentus Teodor Georgiev Peloponisis, he changed his surname to Guttering in devotion to his company.
It's fair to say that Vince devoted his entire life to guttering. Not just guttering, but making people happy through the medium of guttering. It was never about the money for him; it was about the people. And the guttering.
So when his guttering business failed, Vince descended into a severe depression. After four half-hearted suicide attempts, Vince turned to drink, and then to drugs, and then to reviewer-reviewing.
And then to a combination of the three.
Fringepig was glad to serve with him.