Reviewed by
Edmund Rumania
. Review filed on Thursday, July 17th, 2014.
THREE WEEKS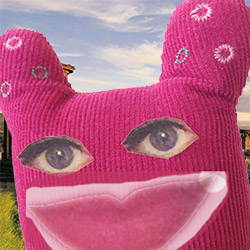 Victoria Beardwood is very good. In fact, so good is she that I scoured every single one of her reviews looking for something to moan about and I pretty much came up empty. They're concise, enthusiastic, witty without being condescending, and they fit perfectly into the Three Weeks slug format.

If there's one little quibble it's that she tends to slip words like 'fascinating' and 'excellent' into reviews you can tell (from the star rating if nothing else) she clearly doesn't think ARE fascinating or excellent, but then it's no human failing to want to say something nice, even if it does occasionally sound insincere. When discussing the Laughing Horse Showcase, Beardwood states: "With a compilation of comics doing 10-minute sets, you're bound to get some duds, but perseverance – or luck – might see you come across a real gem. There were two stand-outs in the show I saw…" So two out of five gets the show four stars. Frankly this is the sort of curate we want inspecting the eggs.

Most of the time, though, Beardwood just sounds like she knows what she's talking about, something aided no end by her well-constructed sentences and careful phrasing. I hope she keeps it up.

Edmund Rumania

Filed Under: 4 & 1/2 Stars, Edmund Rumania, Three Weeks
Tagged with , 4 & 1/2 Stars, Edmund Rumania, Laughing Horse Showcase, Three Weeks.