THE LIST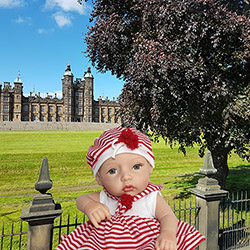 Reading a Rowena McIntosh review is a bit like seeing a social worker or a psychologist who you're relying on in court. Probably. What I mean is, that she's all smiles and happy noises but there's a sense she's de-escalating and boxing her reviewees up so she can get on with her life.
To demonstrate: you would be hard pushed to extract more positive comments than you'll find in McIntosh's review of Ellen Waddell's It's Better to Lie Than to Tell the Truth and End Up Alone in a Ditch Crying. Her presentation style "works excellently as a format", some bits are "absolutely hilarious" in "an hour that's both comic and insightful". It's rather hard to square these words up against the three-star rating, especially when the title McIntosh gives her writeup, "An insightful show about the trouble with truth-telling" seems to succinctly convey that this show achieved what it set out to do.
Indeed, all McIntosh's reviews this year come with titles that belie the lack of approbation she's willing to give. Garrett Millerick has "A high-energy set about the things that can really get on your wick", also a three, and Isla Bonera is encouraged to keep trying, but get out of my office please, with "Intense if patchy debut that still shows potential" (two).
It would be easy to dismiss McIntosh as arch and condescending but that she writes rather well, deftly dealing with a perennial Fringe comedy gripe by writing that one of Millerick's routines "feels like a problem felt more acutely around England's capital than by a Fringe audience". She gives a good sense of the routines in Millerick's show without hijacking them, and throughout her writing isn't afraid to say what a comedian "might" be doing or "seems like" they're doing, rather than taking the tack of some of her List colleagues *COUGHclairesawerCOUGH* and deciding that her own impression is the only one that can possibly exists in the entire universe.
So it seems that McIntosh is much, much too fussy, and a bit mean with it. But she's still pretty good.
Business Leopard