THREE WEEKS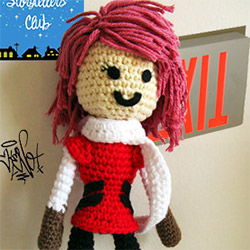 Samantha Strachan isn't that fond of comedy. Of her 29 reviews – mostly cabaret and musicals – she deigned to see just four comedy shows in 2013, all of these with a theatrical or improv bent. This isn't meant as criticism. More reviewers should stick to reviewing what they have a passion for;  we'd get less surly reports that read like they were written by bored teenagers on a camping trip with their parents.

For this reason, your reviewer-reviewer was forced to go off-piste and look at Strachan's reviews of non-comedy shows, where she does seem a lot more comfortable. Perhaps a little too comfortable: she begins her account of 2013's Erotic Writing Masterclass with "My quim was quavering with febrility and the complimentary cocktail had not eased my nerves". I'm almost certain that Strachan is tributing the show with her own stab at purple prose. But I'm not 100 per cent certain.

Strachan is rather too lyrical for her reviews to fit inside Three Weeks' word window, but this is no fault of hers. We entirely get the flavour of what she has seen even if we're not sure what happened. A large amount of what she reviews involved nakedness, in fact she seemed to have sought out flesh voraciously last year. "The poor guy next to me did not seem to enjoy his Irish trifle" she tells us of The Half-Naked Chef. And again, I'm not sure what she means.

Still, it's good to have a specialism. And as nudity seems to be eclipsing comedy like a big hairy arse, perhaps Strachan will be seeing more of the genre next year.

Marigold Bumbellina Froome

Filed Under: 4 Stars, Marigold Bumbellina-Froome, Three Weeks
Tagged with , 4 Stars, Erotic Writing Masterclass, Half-Naked Chef, Marigold Bumbellina Froome, Three Weeks.