BROADWAY BABY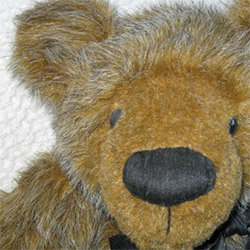 Rob Hayward's reviewing style would be perfect if he was reviewing Cloud Atlas, or something by Wim Wenders. Pompous, overblown bits of art that strive to move our very souls could hardly complain at being taken this seriously.

But when Hayward picks apart something as fluffy and silly as, say, Gráinne Maguire's One Hour all Night Election Special, it comes across like a piledriver cracking a nut. "This is comedy that aims to satirise the big beast of power, but ends up instead dancing round its legs, pulling feebly at its trousers", he says, but I'm not convinced that the show in question did either of those things. And when he proclaims that "the theme of the show and its surrounding architecture tramples on the funny moments" he reminds me of Kevin McCloud on Grand Designs, waxing lyrical about one of his overblown breezeblock carbuncles.

This isn't to say that Hayward writes badly; in fact he writes very well. He uses words like "stramash" and "rum" (meaning peculiar). It's just that he comes across like a reporter in a war zone or an international criminal court rather than someone soaking up the world's largest arts festival.

Perhaps if he had reviewed more than two shows in 2013 the over-earnest approach would have evened out across Hayward's canon. We'll have to see if he lightens up enough to let his prose breathe. To paraphrase what he said of Maguire, There's the kernel of a great reviewer here, but sadly this isn't yet it.

Business Leopard

Filed Under: 3 Stars, Broadway Baby, Business Leopard
Tagged with , 3 Stars, Broadway Baby, Business Leopard, Gráinne Maguire.