THREE WEEKS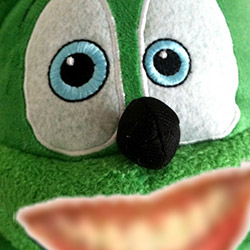 If your show doesn't get Priyanka Raval into transports of hyperbolic ecstasy then you're doing something very, very wrong indeed.

Of one show she says "The performances were excellent, it was impeccably well structured" and "every line was mind-blowingly brilliant". Of another, "Despite being a university group, their brilliance equals, if not exceeds that of the professionals". Another is a "tour de force" of "side splitting anecdotes"; another still "an excellent show; a high decibel-ed, energetic and rip roaringly funny performance". In Short, Raval is the person you want Three Weeks to send to your show. That would be a mind-blowingly brilliant rip-roaringly excellent thing to happen.

I wonder, with praise in such ready supply, whether it loses currency, particularly when the show deemed "by far the best comedy show I have seen at the Fringe thus far" was appraised on her first day of reviewing. And I wonder whether it was much better than the other comedy show she saw that day, which also got five stars.

While everyone at the Fringepig office appreciates an effusive reviewer and the oxygen they give to the Fringe, I think that the best we can say of Raval is that she is JUST oxygen, and nothing else. She is, however, useful as a benchmark test: put your show in a flask with Raval, and if it doesn't burst into flames then it's a dud.

Business Leopard

Filed Under: 3 Stars, Business Leopard, Three Weeks
Tagged with , 3 Stars, Business Leopard, five stars, Three Weeks.