THE SCOTSMAN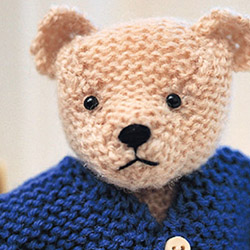 When you work at the Scotsman, I guess, you don't feel you need to impress anyone. I mean sure, the paper is going down the tubes faster than a KY-jellied eel poo at a waterpark but for the moment it's still the grand dame of Scottish journalism. Or croque monsieur, since Scotsman is the most patriarchal title on earth.

But enough of this flannel. Martin Gray is a flannel-free reviewer. Everything he writes comes across as being in a jocular offhand, as if he's only talking to you because you've been put on the same table at a wedding and he's trying to stop it being awkward. No sooner has he made a statement than he'll brush it under the carpet. "But honestly it doesn't matter"; "it's forgivable, because…"; "Or not…". He doesn't take anything he's seeing too seriously, and thank the Abrahamic deities. It's only a festival.

Whereas most young reviewers these days forget to say whether anything was funny or not, Gray is not of this school. He describes shows as "very funny" (Gareth Waugh) or "a fun hour" (David Mills) or, and get this – "Impossible to describe in one word" (Chris Forbes). It's almost as if nobody has told him that he has to insist that a piece of comedy he likes is funny because of some provable and universal constant. There's no soapboxing or blackboard work. Seriously, he'd better behave in this job because there's no way he can work for Fest. Turning up at comedy, enjoying himself and leaving? It's pure madness.

Gray does a good line in leading the reader to the spoiler and then shutting them down. "I can't get into it"; "That's for the man himself to tell you"; "just as a sausage isn't always a sausage, sometimes a banjo string isn't just a banjo string. Ouch." (okay I think that one spoilt). But it's all a sort of families-may-be-listening level of saucy. In fact, this is Radio 2 reviewing. He's reviewing's Ken Bruce, basically. It's not making me buy new boots, get my head shaved and leave home, but I trust it implicitly.

Filed Under: 4 & 1/2 Stars, Business Leopard, The Scotsman
Tagged with , banjo string, Chris Forbes, David Mills, Gareth Waugh, Ken Bruce, Scott agnew.