Reviewed by
Mister Kipper
. Review filed on Thursday, July 17th, 2014.
THREE WEEKS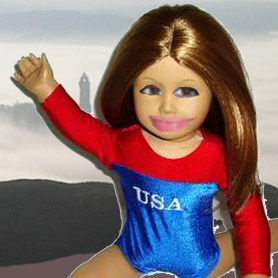 Mairi McNicol is careful to wrap her reviewer's cosh in velvet. "If this sounds like your sort of thing," she says of something she didn't like very much, "then prepare to be mesmerised!" another act, who is "overly-anecdotal" and "somewhat alienating" nonetheless "could easily be considered the thinking-person's Sarah Millican."

Mairi seems to be on a mission to make sure everyone has something to put on their posters, and only once did she gives less than three stars – and that to an ever-changing free composite show. But she doesn't just deal in faint praise, she mixes actual praise with criticism in a sort of chocolate vanilla swirl of confusion. "Crude, crass and comical", she says of How To Make A Killing in Bollywood. Fern Brady is "obnoxious, rude and utterly brilliant". Is this her style, or is she just on a ceaseless curate's egg hunt?

Either way, Mairi McNicol seems like a good egg. Or at least a bad egg, parts of which are excellent.

Mister Kipper

Filed Under: 3 Stars, Mister Kipper, Three Weeks
Tagged with , 3 Stars, Fern Brady, How To Make A Killing in Bollywood, Mister Kipper, Three Weeks.