BROADWAY BABY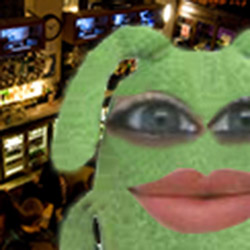 Is there a name more deliciously Joyceian than Maeve Scullion? I can imagine Maeve Scullion being one of the ladies Leopold Bloom eyes up from behind his bushes in Ulysses. You'd expect no nonsense from Maeve Scullion. No nonsense, and maybe some soup. I imagine her going down 'the comedy' with a big ladle, just in case someone gets fresh. Nobody gets fresh with Maeve Scullion! Especially not in the kitchen! (For the love of God please get on with it – Ed.)

I like Maeve Scullion. Her reviews don't exactly spell out what goes on onstage but neither do they flit about in the ether. "An intriguing biography is brought to life with scenes that rely heavily on song and projection," she says [Will You Hold My Hand]. We are "a little wiser having left, but not that much merrier". This economy and perfectly-portioned wit would be even stronger if Scullion would subdivide her paragraphs. At the moment her thoughts run into each other and there's little space to ingest them.

But this is a small thing. I like that she can observe, as she does in Who's Driving Adam, that "by starving its audience of opportunities to laugh, the tension builds, making them a little light-headed and a little more likely to laugh. I think the Hare Krishna do something similar." This is a reviewer enjoying creative tension rather than writing that there were not enough jokes.

I think that anyone who gets Maeve Scullion reviewing them is really rather lucky.

Vince Guttering

Filed Under: 4 Stars, Broadway Baby, Vince Guttering
Tagged with , 4 Stars, Broadway Baby, Vince Guttering, Who's Driving Adam, Will You Hold My Hand.