Reviewed by
Packet Panda
. Review filed on Sunday, July 13th, 2014.
THREE WEEKS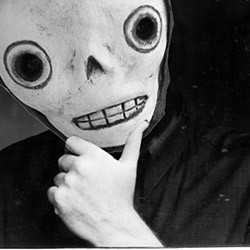 Julian Joseph appears with a picture of himself in 'thoughtful' pose, as if contemplating the sheer difficulty of packing his genius into one 120-word review.

One thing he hasn't yet come to terms with is his strange habit of shrugging and fault-finding his way through a review and then, at the last gasp, relieving the pain with something nice to put on next year's poster. So although comic-magician Alan Hudson is "not quite impressive enough" doing things like "a new gimmick on an old trick", his review closes with the orphan sentence "Overall, a good family show". And while he goes "meh" for 100 words at the antics of the House of Nostril, he closes with "there is plenty of material which is explosively original".

It's a decent human impulse, of course, to want to say something good about an act you didn't really enjoy, but the impulse comes rather too late in the Three Weeks 120-word limit to seem sincere. Joseph seems to do it as a counterbalance to his habit of holding a show at nose-length and studying it for errors. Joseph needs to take two long steps back from the performances he sees and take in the feel of a show, judging it by its hopes and its intentions rather than the missed beats and ill-times jokes.

On the whole, a lovely reviewer. You see?

Packet Panda

Filed Under: 3 Stars, Packet Panda, Three Weeks
Tagged with , 3 Stars, Alan Hudson, House of Nostril, Packet Panda, Three Weeks.