GIGGLEBEATS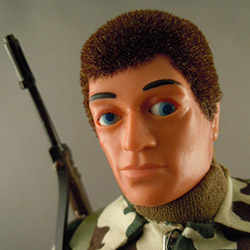 John-Paul Stephenson had his work cut out at last year's Fringe, where he was keeping the Gigglebeats reviewing boat afloat by himself. With that in mind he did a pretty good job all in all.

Taking himself to some things that were off the beaten track, and several of the Free Fringe/Free Festival offerings, he reported what he saw with a measured and kindly tone. Yes, I think 'kindly' is the word for it. For even where he concludes that the entertainment isn't up to scratch, he mentions the environmental factors that have worked against it, such as an unhelpful audience, or even another audience. At Quiz in My Pants he reveals that "The guffaws from next door were an intermittent reminder that other people were having a better time".

Stephenson notes that Kate Smurthwaite's The News At Kate: World Inaction is enjoyable, and it's clear that he sympathises with the politics. But he adds the caveat: "The debate is not exactly balanced; it's the left-wing equivalent of being driven around Hampshire in a taxi by Nigel Farage."

He throws in quite a few bons mots. Noting that the Scottish Falsetto Sock Puppets "certainly know how to pun," he adds that after all these years "there are still more groans than BabeStation".

There are quite a few typos which, funnily enough, take the edge off the witticisms as surely as when a comic fluffs a punchline. But Stephenson is a balanced reviewer who in 2013 took his one-man mission to heart. Here's hoping that in 2014 he does the same again – with a little help, maybe.

Becky Walker's Panda

Filed Under: 4 Stars, Becky Walker's Panda, Gigglebeats
Tagged with , 4 Stars, Becky Walker's Panda, Gigglebeats, Kate Smurthwaite, Nigel Farage, Quiz In My Pants, Scottish Falsetto Sock Puppet Theatre, World Inaction.