Reviewed by
Billy Coconuts
. Review filed on Thursday, July 17th, 2014.
THREE WEEKS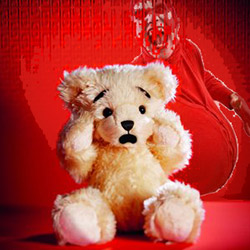 Jessica Cropper is a reviewer of the Phil Space school; her short reviews are all padded out with "if-this-is-your-sort-of-thing-you-won't-be-disappointed"-isms. Basically, if you like yada yada yada, then this is a good choice. It reaches a head with Jessica Fostekew, of whom she says "So if you fancy comedy you can just relax to instead of having 'front-row anxiety', this is a good choice". If there's ever a prize for damning with faint praise then this is a contender. "It's not a lecture," she assures us of Sam Brady. Well thank fuck for that.

Cropper also bubble-wraps her pieces in clichéd phraseology. "Nice clean fun", "side-splitting", "laugh til you cry". It's difficult to know whether to put it down to enthusiasm or laziness. Probably Cropper is just unaware that writing for other people should require more effort than a teenage diary.

With the caveat of everything being this sort of thing or that sort of thing, Cropper avoids blasting anyone very much, merely saying that it was not her sort of thing. But Cropper suffers from front-row anxiety herself, it seems, having shrunk in her seat during Red Bastard: "A lewd and unfunny assault on the senses". Although, even here, she can't help commending his energetic showmanship and stage presence.

There are some passages of Cropper's reviews where you suspect that she might not be entirely up to speed, either with what she's looking at or with comedy generally. "The show itself was sometimes a bit jarring; not only did he jump from topic to topic erratically, making it sometimes difficult to follow his thread but there were also times when he seemed to be struggling for material"  she says of Graham Clark, whose show Afraid of the Clark talks about several different things and has pauses.

For all this, though, she isn't afraid to hit the hyperbole button even when it comes to the most obscure thing on the Free Fringe, and for this you have to like Cropper. She does at least display a healthy lack of cynicism or snobbery. She's not afraid to show she likes stuff, and, to be fair, she likes most of it.

Billy Coconuts

Filed Under: 3 Stars, Billy Coconuts, Three Weeks
Tagged with , 3 Stars, Afraid of the Clark, Billy Coconuts, Graham Clark, Jessica Fostekew, Red Bastard, Sam Brady, Three Weeks.