Reviewed by
Edmund Rumania
. Review filed on Tuesday, August 12th, 2014.
THREE WEEKS / THE SKINNY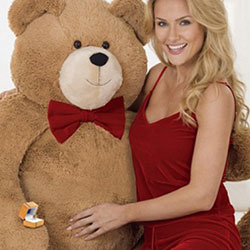 If all reviewers wrote like James McColl, Fringepig would be out of business. Not that Fringepig IS a business, obviously. Not until someone has the guts to take out an advert with us, anyway.

No, if they all wrote as matter-of-factly as this chap there wouldn't be much to moan about. "Laurence Clark is a delight to spend an hour with and it's his charisma that really holds this show together"; "Tony Law's brilliance lies in his ability to weave together planned and improvised material into a cohesive hour of comedy"; "as a performer, [Jonny] Lennard is confident and collected, happily waiting for the audience to catch up to his trail of thought before delving into something else". There's really nothing to take issue with in anything that McColl writes, and probably nothing you haven't heard before about these acts.

The downside of this (if there is one) is that McColl is not the most captivating writer. He doesn't so much seize our attention as ease us through the broad strokes of the thing he's seen. Neither does he provide flash-bang quotes for performers to stick on next year's paraphernalia; McColl prefers words like 'collected' and 'justified'. He can even make something he's praising sound a bit dull, talking about Clark "regaling the audience with tale after tale".

To sum up, McColl is a very boring, unexcitable writer who has no wish to tell us how what he watched affected him personally, and no apparent desire to draw any broader conclusions from it about comedy, society or the world. I just wish we could have him cloned.

Edmund Rumania

Filed Under: 5 Stars, Edmund Rumania, The Skinny, Three Weeks
Tagged with , 5 Stars, Edmund Rumania, Jonny Lennard, Laurence Clark, Three Weeks, Tony Law.