Reviewed by
Billy Coconuts
. Review filed on Thursday, July 17th, 2014.
THREE WEEKS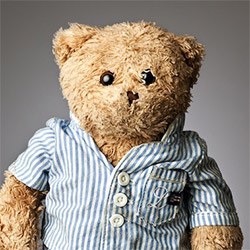 Dave Fargnoli has been at Three Weeks for four years, which in itself is astonishing. There are three types of reviewer at Three Weeks, and none of them tend to stick around that long.

There's the review-tourist, who usually moves on to other life experiences; the serious reviewer who moves on to a more substantial rag, and (my favourite) the  angry-sociopath reviewer who tends, after four years of watching talent from the sidelines, to commit messy and inconsiderate suicide.

But not Dave. Oh no. We can only suppose that he's so happy and settled in his life that he's willing to do this for the free tickets, each year, as a sort of holiday. Maybe it's how he treats himself; a reward for going the whole year without feeling glum. Damn him for being so happy. But that's not the point.

Dave has reviewed billions of things. Just have a look. BUT: In 2011 he reviewed three comedy things. In 2012 he reviewed no comedy things. And in 2013 he reviewed ONE comedy thing. Comedy is a holiday within Dave's holiday. It's like when you or I go to Thailand for the beaches and the food and the temples then, two weeks in and feeling a bit jaded we think: "Hey! Ladyboys! That could be my last-day thing!" NO, DAVE. NO.

Comedy is some people's career, Dave. You can't just drop in for the thrill of it, pull your pants down and write that Tania Edwards is  "a babbling stream that's sometimes meandering but easy to warm to", or that James Acaster writes "immaterial material", "warm as a cup of tea but who may not but everyone's"… as you did in 2011.

Only review comedy if you're serious about it, Dave. Don't be a dipper. It may not be 'real' entertainment like theatre or music or dicks in tights doing mimes about the Weimar Republic, but it's still human beings who deserve respect. Enjoy us with PASSION, Dave. Not as a NOVELTY.

Comedians only want what any self-respecting ladyboy prostitute would want. To be enjoyed for what we are.

Billy Coconuts

Filed Under: 3 Stars, Billy Coconuts, Three Weeks
Tagged with , 3 Stars, Billy Coconuts, James Acaster, Tania Edwards, Three Weeks.