Reviewed by
Edmund Rumania
. Review filed on Sunday, August 23rd, 2015.
BROADWAY BABY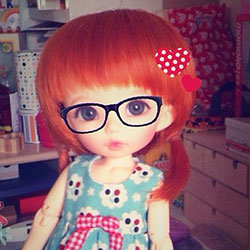 There's something very amusing about Catriona Scott's reviews. She writes in the style of a Victorian botanist describing something nobody has ever seen before. She describes the physicality of the scene, the species of jokes and the sequence of events as if she's anxious that the police might want to know later.

She doesn't find anything funny but she does observe that she thought it was funny, which is not at all the same thing. Discussing Tiff Stevenson, she observes :

"Stevenson shows various cultural identifiers that make us human and urges that we shouldn't pretend to be something we aren't. Stevenson goes so far as to demonstrate this in her imitations of Jennifer Lopez and Iggy Azalea, as well as her use of different accents in pretending to be alcoholic beverages personified in talking about advertising."

Reading between the lines, it's just about possible to see that Stevenson was doing something funny. But it's difficult, so completely does Scott's writing suck all the fun out of everything.

Her summary of Ben Shannon and Mike Reed's 48 Minutes (and she got very finicky about the exact timing) similarly has all the joie de vivre of a conference keynote on aluminium cladding:

"…This being said, Shannon's tendency to begin his series of jokes and anecdotes by speaking to the audience could be seen as his relying on them to provide material for him, rather than using material of his own but, whether this is the case or not, his set proved consistently amusing, and so this was not really a big issue. Having encouraged the audience, split into teams, to clap and cheer for the next act, Shannon left the stage to make way for Mike Reed."

It's good to be clear, and obviously not everyone who reads reviews is a hardened show-hag. But I think most of us are familiar with the procedure whereby one performer leaves the stage after getting the audience to welcome the next one. It shouldn't need fixing to the floor with a nail gun.

However, when it comes to something quite concept-dependent such as The Jeremy Kyle Show Does Shakespeare, her pedantic exactitude comes into its own and she describes how the show works far more clearly and helpfully than any of her peers are likely to. And she enjoys this one enough that she keeps typing the word 'hilarious', to the point that you can almost believe she felt it.

Edmund Rumania

Filed Under: 3 Stars, Broadway Baby, Edmund Rumania
Tagged with , 3 Stars, 48 Minutes, Ben Shannon, Broadway Baby, Edmund Rumania, Mike Reed, The Jeremy Kyle Show Does Shakespeare, Tiff Stevenson, Tiffany Stevenson.