Reviewed by
Mister Kipper
. Review filed on Tuesday, July 15th, 2014.
THE LIST / THE SCOTSMAN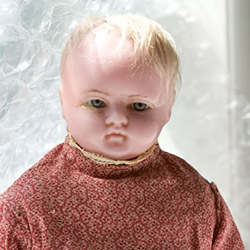 Brian Donaldson is Comedy editor at The List and reporter at large for The Scotsman. Apart from his Fringe duties he has written for The Times, The Guardian, The Sunday Times, Saga, Sunday Herald, The Herald, Scotland On Sunday, the London Evening Standard and The Record. As you would expect from such a time-served hack, his prose is very tight.

With the restraint that comes of age and, undoubtedly, practice, Donaldson rarely puts himself in the midst  of the review, but provides just enough mis-en-scene to paint the picture (he notes that though he thought Rob Delaney a substandard Louis CK, he did notice the grumpy stagehands laughing). His work is entirely sufficient; never florid, always economical. Bent idioms like "making comedic hay" teeter on the edge of cliché, but we'll let him off.

It is impossible to discuss Donaldson's work without noting that he is king of the three-star review. He rarely sees a performance that breaks through to four and rarely (but not AS rarely) does something pong enough for a two. So it's possible to look at two dozen Donaldson reviews and wonder whether he isn't slowly boring himself to death, staring at the world through lenses fogged by mediocrity. Apparently at the end of the 2013 Fringe the comedy bigwigs agreed between themselves that there were too many three-star shows, which is a bit like the town council of Salem, Massachusetts bemoaning the unmanageable number of witches.

If you ignore the stars (or blobs, as The List prefers), his directions are usually good. If he says that a show is intelligent it probably is. If he says that a certain demographic will like a show, he's probably got it about right: unlike most reviewers he has seen an awful lot of stuff. He just needs to be a bit less of a tightwad.

Mister Kipper

Filed Under: 4 Stars, Mister Kipper, The List, The Scotsman
Tagged with , 4 Stars, Louis CK, Mister Kipper, Rob Delaney, Saga, Scotland on Sunday, Sunday Herald, The List, The Record, The Scotsman, The Times, three star shows.