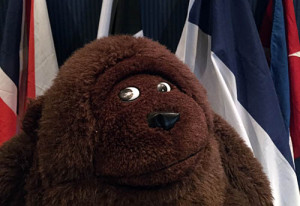 Being a comedian is a constant fight for artistic freedom, so who better to be on the side of the humorous arts than a bona fide freedom fighter?
Boxley de Ribeiro is in Edinburgh on a gap year from the 40-year civil war in the Angolan exclave of Cabinda. When Cabinda gets its independence he's hoping to put down his AK-47 and become Minister for Culture. He hopes to start a Fringe Festival where people of all nations except Angola can make jokes about Angolans.
In the meantime, you must forgive any brusqueness of tone in his reviewer-reviews: Mister de Ribeiro has seen some really fucked-up things.