Reviewed by
Mister Kipper
. Review filed on Thursday, July 17th, 2014.
THREE WEEKS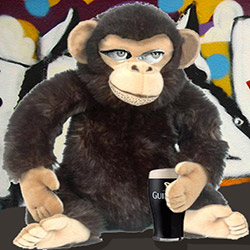 "Serene, easy-going… delightful in a mellow, ticklish way… Delicate and exceptionally dry, occasionally reaching a curious threshold somewhere between amusement and bemusement". Is this Jilly Goolden describing a Chilean merlot? No, it's Andrew Pollard giving a critique of Norman Lovett.

You can't accuse Pollard of being insufficiently descriptive. Not only does he paint a picture in a thousand words (well, perhaps not quite that many), he is careful to counter from the other side of the net whenever he says anything negative. So while Katie Mulgrew never quite yields "that brand of convulsive shoulder shaking mirth that marks greatness", "you can expect to see honest, un-cynical comedy that's rough around the edges but tremendously warm." It's a feature of Pollard's reviewing that he squeezes out every drop of positive, and usually goes quite light on the negative. You have to like him for that. The Lovett review above was, in fact, one of his lesser-favoured three-star reviews.

It's not all adjectival tennis. Pollard also has some admirable turns of phrase, amplified perhaps by his determination to be nice. Of Craig Hill he states, alarmingly, that "performance and humour leak out of everything he does". One show he claims to have enjoyed although "I'm just not sure the comedic diamonds were worth all the rough". Where jewels exist, Pollard is better suited than most to spot them.

Also, he looks intriguingly like Oliver Reed playing Bill Sykes playing Jack Wild playing the Artful Dodger. Is his appearance relevant? Well no, but appearance isn't relevant to a lot of comedy either. It doesn't stop reviewers banging on about it.

Mister Kipper

Filed Under: 4 & 1/2 Stars, Mister Kipper, Three Weeks
Tagged with , 4 & 1/2 Stars, Craig Hill, Katie Mulgrew, Mister Kipper, Norman Lovett, Three Weeks.